Four Seasons Golf Club and Driving Range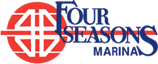 Located at Four Seasons Marina, this is a great place to work on your game.  Precision targets in the water make this a fun place to hit some balls and improve your swing!
 .
Address:
4609 Kellogg Ave, Cincinnati, OH 45226
No Results Found
The page you requested could not be found. Try refining your search, or use the navigation above to locate the post.